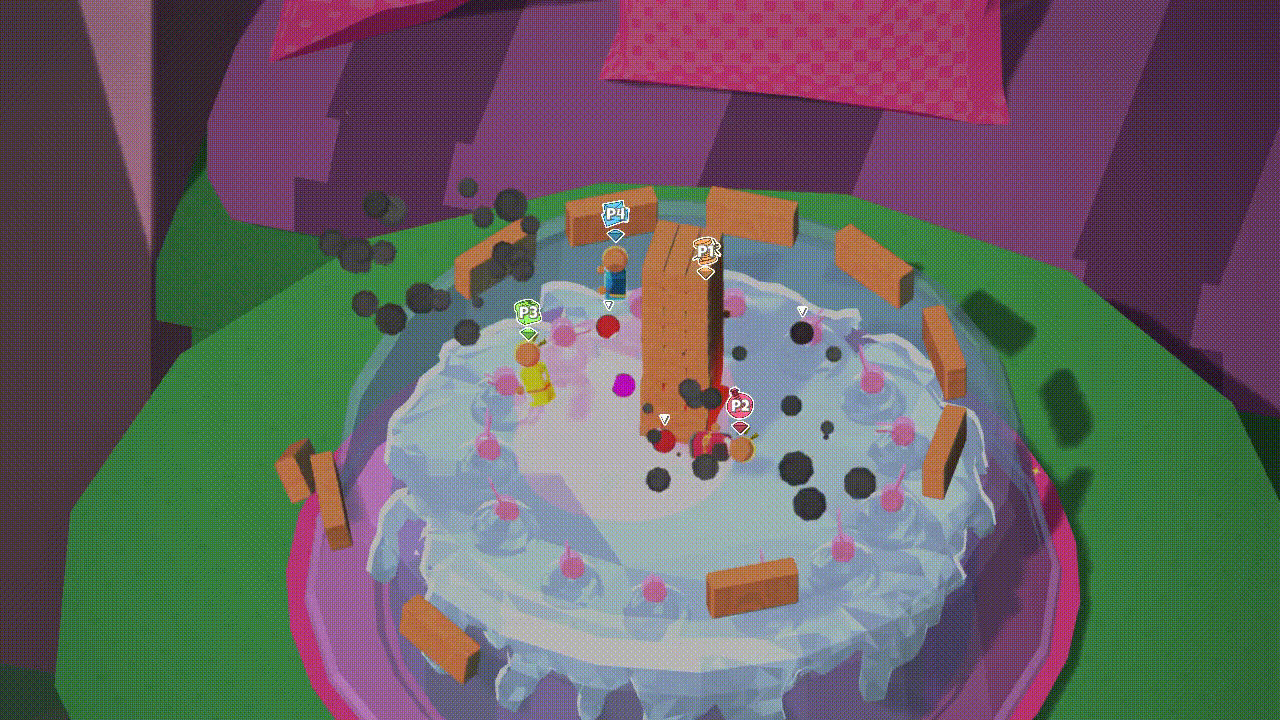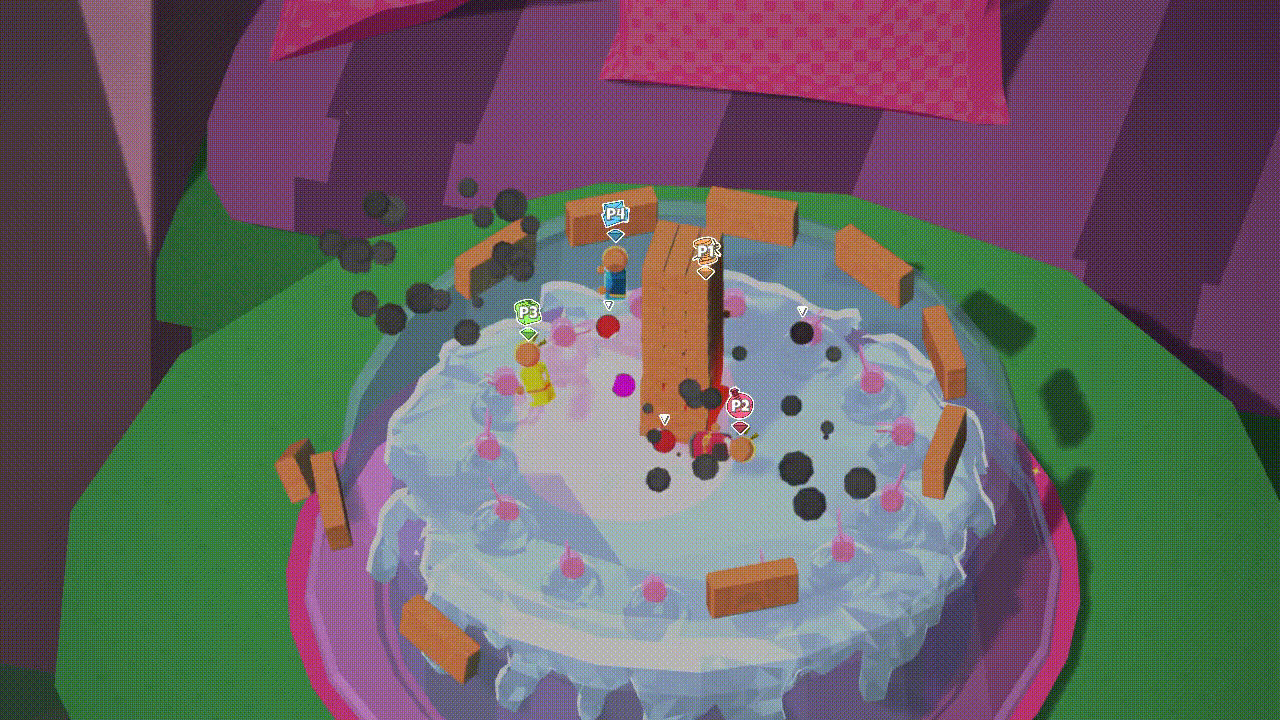 BOMBFEST
BOMBFEST is a 4 player party game that features blocks, toys, bombs, and explosions. The last player standing earns the most points, and the player with the most points at the end wins!
Gameplay
Inspired by childhood toys, BOMBFEST seeks to recapture the chaotic glee of destroying things. Battle in wooden forts, on folding chairs, and inside the kitchen sink as you attempt to be the last player standing. Use bombs to eliminate your foes, but don't get caught in a chain reaction of explosions!
Fun for Everyone!
BOMBFEST features multiple levels, and bombs come in a number of varieties, including bouncing rubber-band balls and homing rockets. Every round plays out different, and with two-button controls, anyone can pick up and play BOMBFEST! It's the perfect party game that's easy to play and hard to master.
Awards and Honors
In 2015, the creators of BOMBFEST won a pitching competition with a prototype of the game, and BOMBFEST has been in active development ever since. The game has received multiple awards at conferences, including Best in Show, Crowd Favorite, and an Accessibility Award!
Release
BOMBFEST is coming to PC and Consoles in Q1, 2019
Stay tuned for announcements.